About our Work in La Pila
Since 2016, have made it our mission to support this village and serve its underserved people.
La Pila is a rural community in southern Guatemala with limited access to food and medical care. Great Commission Outreach visits the village with volunteer groups on a quarterly basis and provides support year-round to in the form of food baskets, medical care, and assistance with developing infrastructure to help the community grow to thrive independently.
We welcome health care professionals and anyone else who is passionate about serving to join us as a volunteer on our trips to serve La Pila. Trips are typically 5 days. We have committed to visiting four times a year in March, June, September, and December.
These trips usually include:
Medical clinic

Kids camp

Vacation bible school

Special projects (construction, agricultural, etc.)

Visiting and assisting neighboring villages
Your donation to GCO's La Pila fund support our ongoing efforts to support La Pila by providing food, infrastructure, healthcare, and education support.
Each quarter we bring a group of volunteers to La Pila for a week of service, reflection, and fun. Those who join us return with a deeper sense of purpose.
Sponsor a Child
Our mission is to model Christ and share His love through service to each other and to the underserved people La Pila. We believe that by improving the health and education of the children in the community we will change a generation. To accomplish this, we have developed a monthly child sponsorship of $35 per month which gives every school age child the basic necessities needed to achieve their God given potential:
Monthly financial support for every child who attends school beyond 6th Grade.
A daily healthy breakfast for every child enrolled in school.
A monthly food basket for every family that has a child enrolled in school that consists of:

5 lbs rice
5 lbs beans
Cooking oil
Sugar
Coffee
Sponsors are asked to make a commitment to send letters, cards, and photos to be delivered to sponsored children during each mission trip throughout the year. Photos and videos of sponsored children are posted to Great Commission Outreach's Facebook page during mission trips and letters from sponsored children are delivered to sponsors in the United States.
Each quarter we bring a group of volunteers to La Pila, Guatemala for a week of service, reflection, and fun. Those who join us return recharged, refreshed, and with a deeper sense of purpose.
Who can participate?
Anyone with a heart to serve can participate. No prior experience is necessary.
Do I need special skills?
No, all are welcome. But persons with a medical or health care background and knowledge such as physicians, dentists, paramedics, nurses, medical and/or dental techs and assistants, phlebotomists, students, nurses' aides, and administrators can be very helpful to help us operate our medical clinic.
What experiences can I expect to gain?
The itinerary for each trip is different. We provide detailed information and hold several preparatory meetings to ensure you are prepared. On every trip, you can expect to learn about the culture of the people you will serve and develop lifetime friendships.
Volunteers are assigned to the medical team, construction team, vacation bible school team, or prayer team. We end each day with an optional devotional to reflect on the day.
How long is the trip?
Trips are typically 5 days. We typically spend several days in the village of La Pila serving. In addition to serving, you will also have some free time to explore the area, try local fare, and enjoy beautiful Guatemala.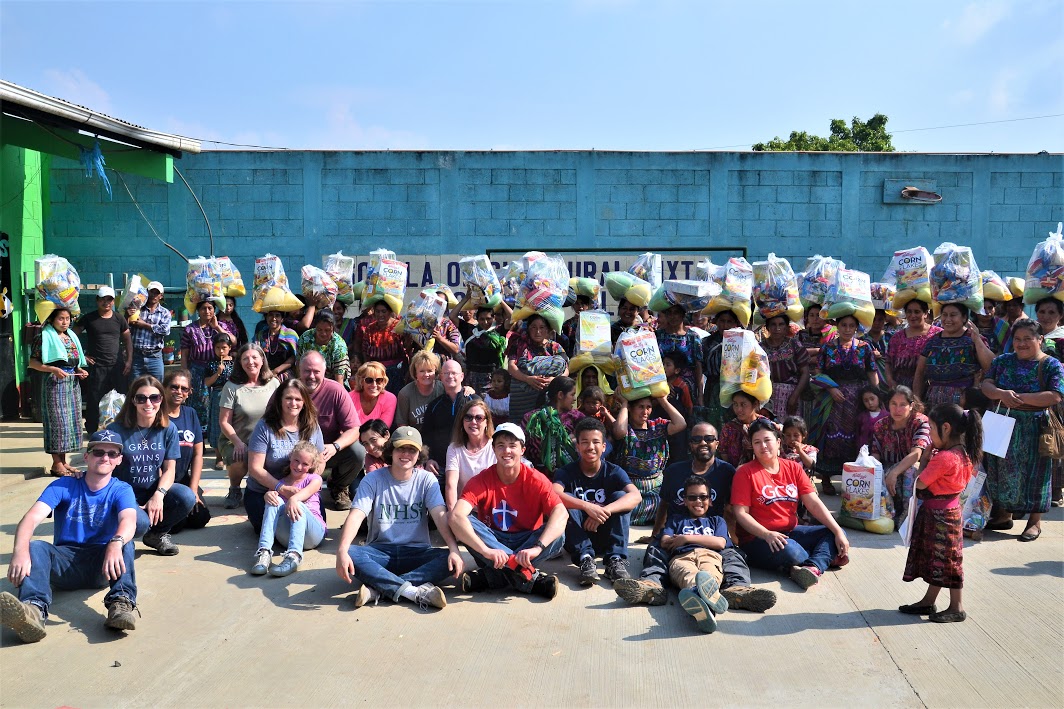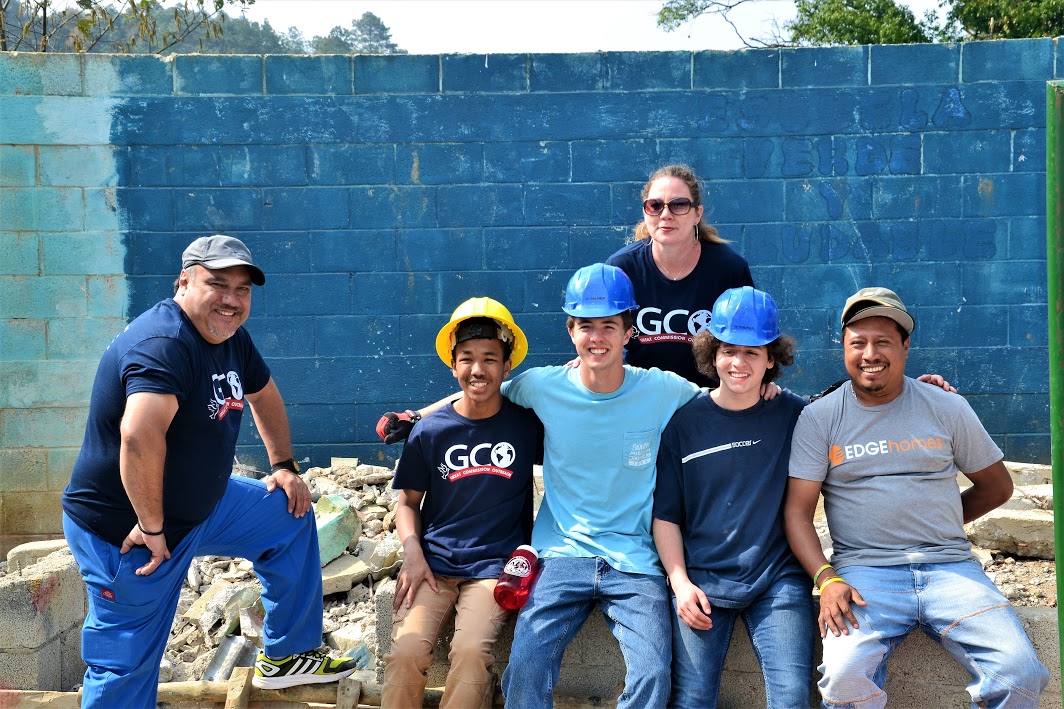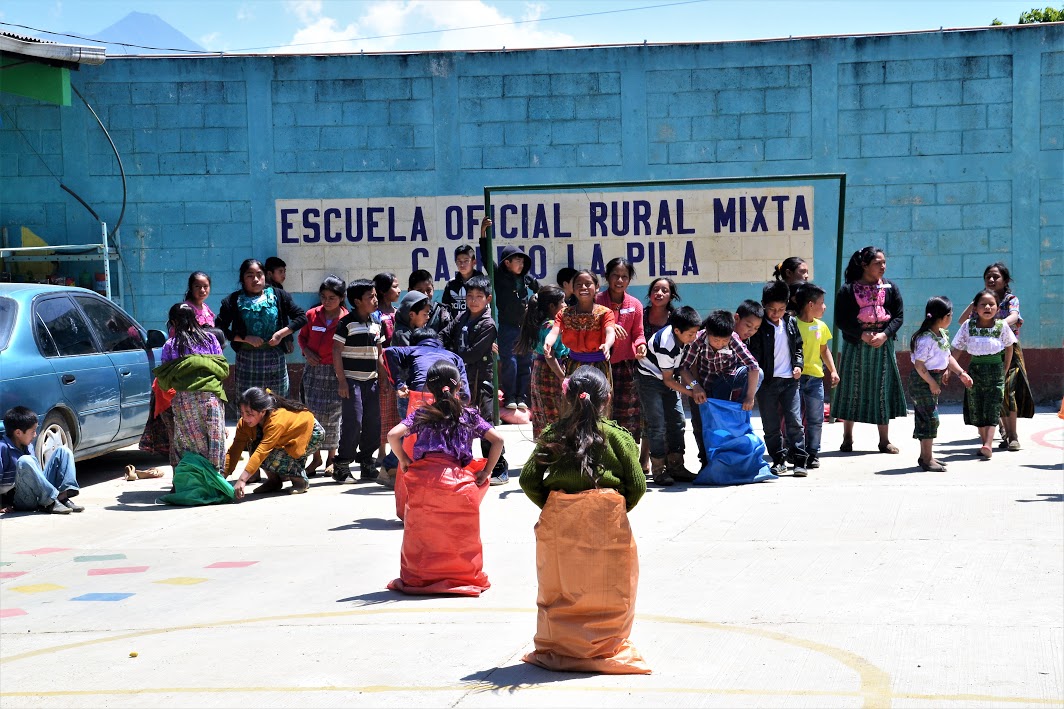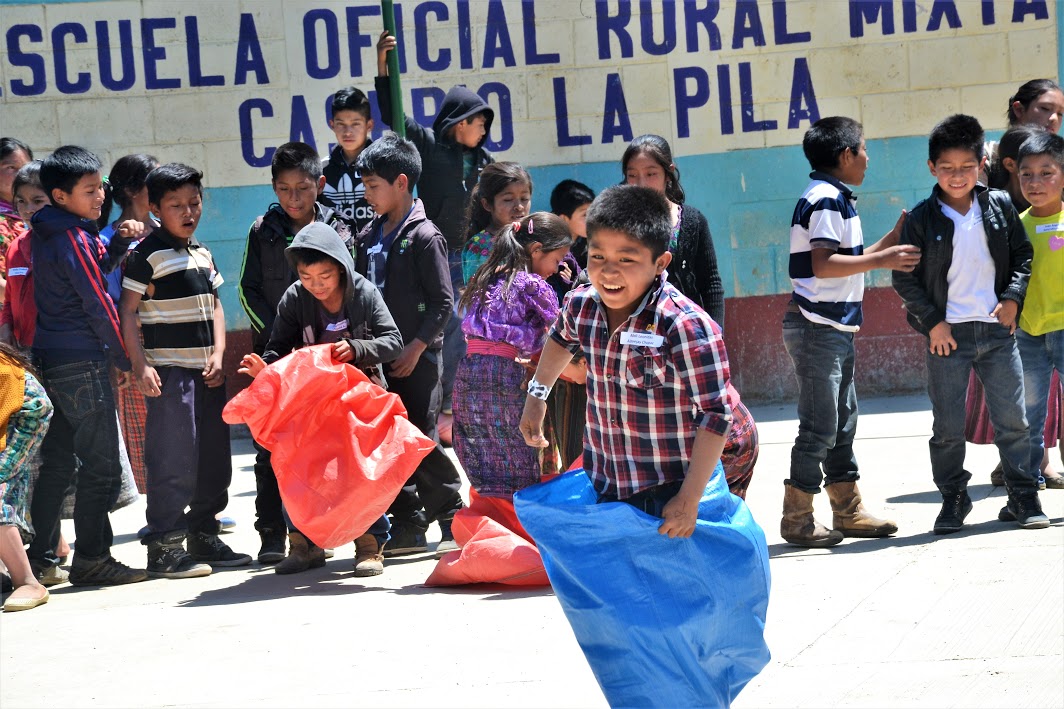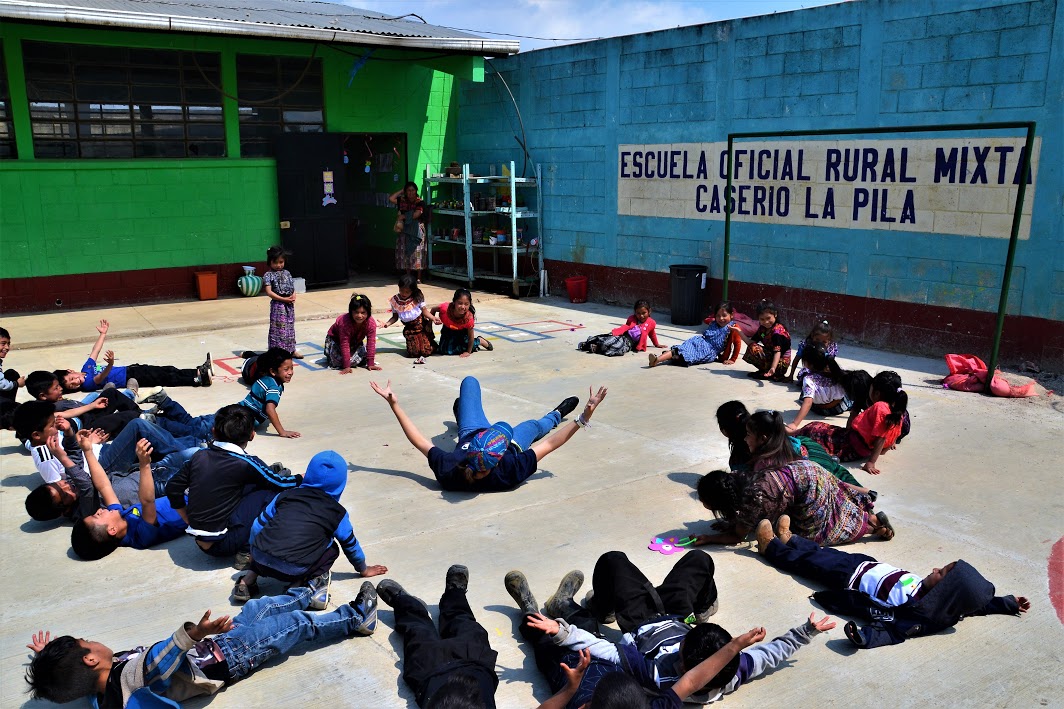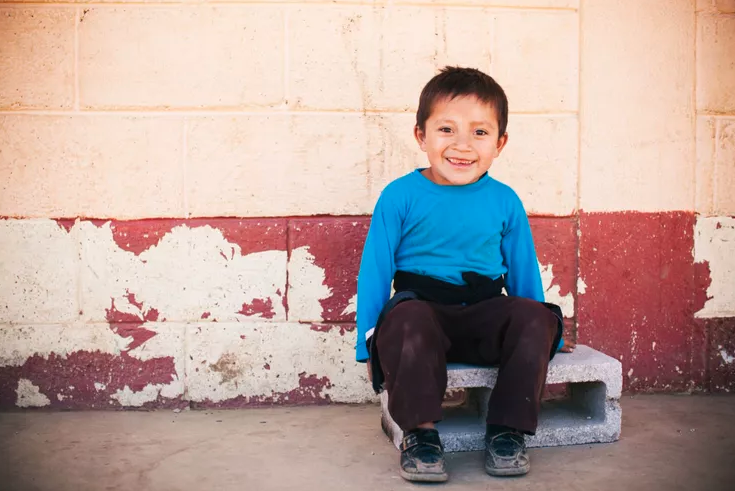 La Pila, Guatemala is a small Mayan villiage about 40 miles southwest of Guatemala City. The village of 1,200 is nestled in a verdant, mountainous region that overlooks multiple volcanoes.
Economy
Guatemala suffers from widespread inequality and poverty. The poorest 40% of Guatemala's 15 million citizens live on $1.50/day. Over 50% of the Guatemalan population (over 9 million people) live below the poverty line and 20% of those (over 3 million people) live in extreme poverty.
Indigenous communities such as La Pila are often trapped in a cycle of poverty driven by lack of education and an agricultural economy that encourages boys to work in the fields and girls to become homemakers at age 12-13.
Culture
The culture is a fusion of Maya and Spanish influences. The main religion of the area is Catholicism. The people of La Pila are of Mayan descent, so there are also some ancient Mayan religious beliefs.
Education
Most children in La Pila do not continue past 6th grade because they do not have access to higher education in the immediate area. Many families struggle to provide the basic needs for their families and cannot afford the expenses associated with school. Very few families in the area have vehicles and depend on public transportation that rarely reaches the area.
Health Care
Access to basic health care and housing is scarce. Infant mortality rates are high due to preventable diseases resulting in premature death. Malnutrition is common among children since many homes are made of scavenged materials with dirt floors, no toilets, and no drinkable water. In 2016, we began building a health clinic in La Pila and are working to install working toilets and a safe well.
171
Pre-K to 6th Grade Children
Help us help La Pila
In addition to the monthly child sponsorships, donors frequently make designated donations for the La Pila General Fund. These designated donations are used for various community projects such as building improvements and wellness campaigns. All projects highlight the love and encouragement available through Jesus Christ. Our teams incorporate the gospel into all our work with the hope that all people of La Pila will see firsthand the love of Jesus Christ.
Great Commission Outreach is a 501(c)(3) tax exempt entity. Every dollar raised supports our efforts to provide free, high quality medical care, educational programs, and logistical support to needy communities around the world. At home in the Dallas-Fort Worth area we operate three free medical clinics through Clinics for Cities. We have also made it our mission to support the underserved people of La Pila, Guatemala. This rural community has limited access to food and medical care.